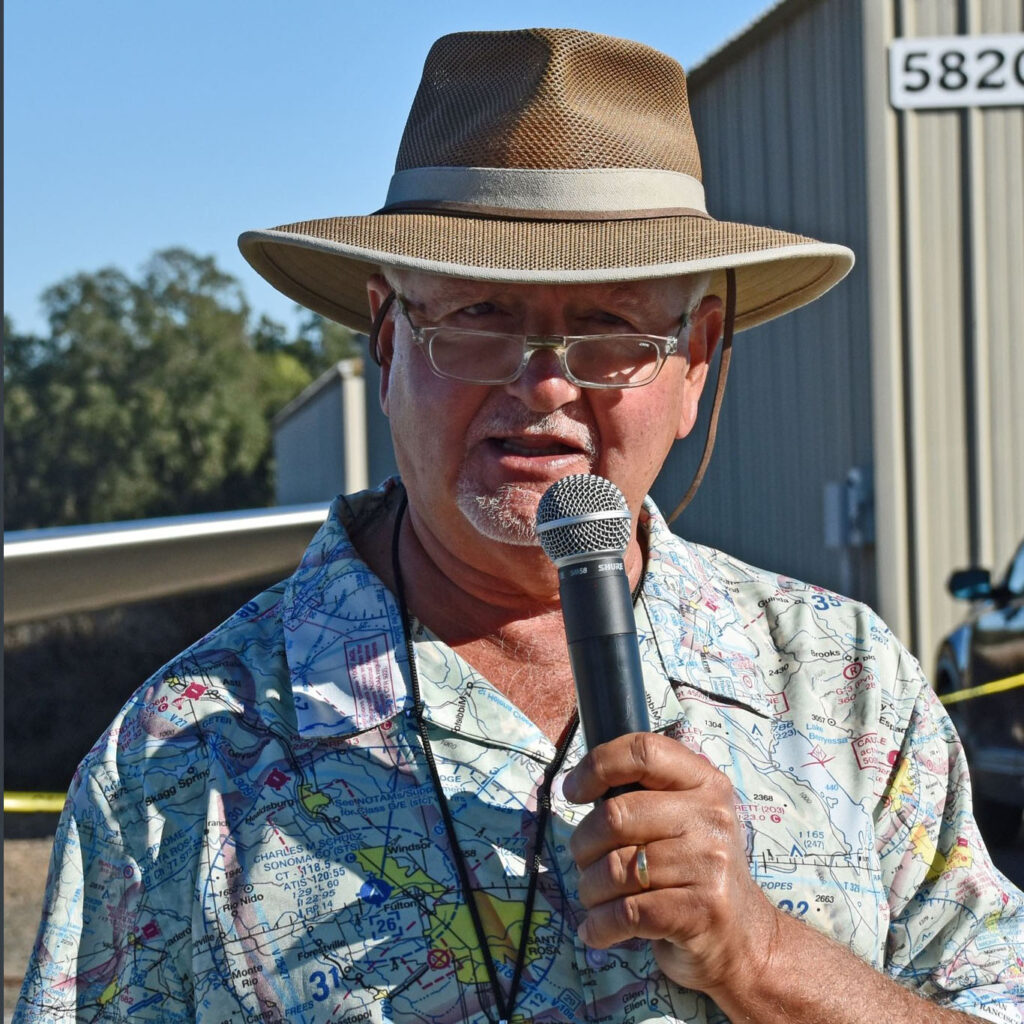 Our Story
The nucleus of E.A.A. Chapter 124 started its growth in the early sixties when a few enthusiasts who were aware of the Experimental Aircraft Association got together and probed the possibilities of forming their own Chapter. This became a reality when in 1962 the group was awarded a Charter as Chapter 124, and it has been moving onward and upward ever since.
Mike Murphy's Cougar was the first homebuilt to fly in 1962, followed by Rex Cantrel's Pitts Special a few years later, and Bob Boehm's Starduster Too shortly thereafter. Since then, Chapter 124 has fledged a whole bevy of homebuilts, including a couple of Oshkosh Grand Champions and a Reno Racer that is almost a homebuilt.
In April of 1972, Chapter 124 was able to obtain a long-term lease of some land at the Sonoma County Airport on which the Chapter financed and built its own hangars and tie-downs. The first structure to be erected was Lloyd Hamilton's hangar. Lloyd agreed that if members would supply the labor to construct it, he would purchase a hangar and have a well drilled. A year later the need for an on-site guard and security became necessary due to airplanes being vandalized. Once again, members joined together and with the help of Art Beer and his construction equipment, set up what we now know as our Facilities Chairman's house. Chapter 124 is also home to our latest addition… the CAFE Test Facility for the purpose of testing general aviation aircraft for performance and efficiency. Construction was completed in April of 1993 and dedicated on Aviation Day, May 8, 1993.
Our Chapter plays host to many activities during the year, such as our Annual Dinner / Dance, a barbeque, flyouts, and any other reason our members can think to get together and have a good time.
We are driven by values
All of our members have equal status, and all are encouraged to participate in our Chapter's functions. You need not own an airplane, and you don't even need to be a pilot. All you need is a love for airplanes, and if you have that, you will be among friends!
Come aboard and share some of the fun. Visit our Membership page to find out about becoming a member of Chapter 124!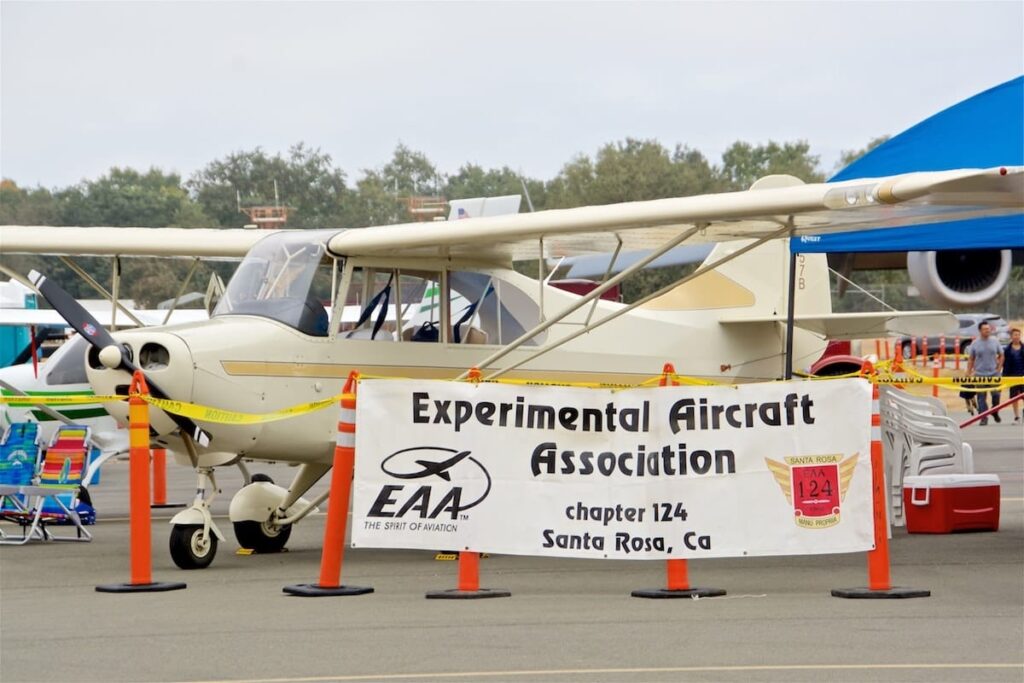 We are
A community of passionate aviation enthusiasts that promotes and supports recreational flying

Committed
To grow participation in aviation by promoting the "Spirit of Aviation".

Core values
All of our members have equal status, and all are encouraged to participate in our Chapter's functions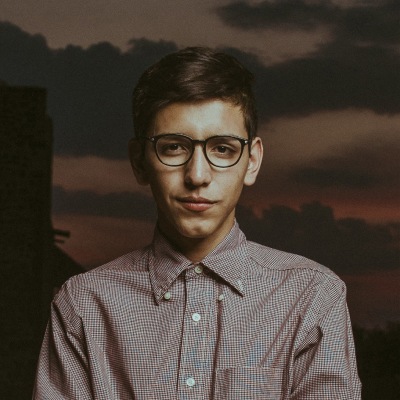 Dan Steinhoff
President
Dave Franco
Treasurer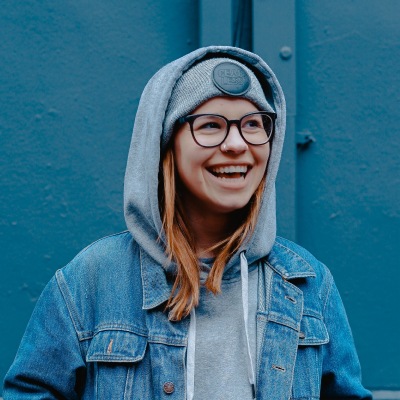 John Whitehouse
Secretary
Chapter Roles
Leadership
President: Dan Steinhoff
Vice President: Ben Barker
Secretary: Dave Franco
Treasurer: John Whitehouse
Board
John Fritsch (22/23)
Kevin Quirk (22/23)
Brien Seeley (22/23)
Tim Petersen (22/23)
Dominic Cerniglio (20/22)
Management
Young Eagles: Josh Hochberg Membership: Dave Franco Newsletter Editor: Stuart Deal Webmaster: John Palmerlee
Facilities
Chairman: Larry Rengstorf
Committee:
Dwayne Green
Mike Fenn
Mike Tovani
Terry Freitas
Technical Counselors
Bob Gutteridge
David Heal Jerry
Rice Kevin Quirk
Doug Dugger
Rolf Unternaehrer
Flight Advisers
Past Presidents
| | |
| --- | --- |
| Dan Steinhoff | 2022-2023 |
| Wayne Cook | 2011-2021 |
| Jim DuVander | 2009-2010 |
| Joe Lacchia | 2007-2008 |
| Bob Gutteridge | 2000-2006 |
| Joe Wiegand | 2003-2004 |
| Dale Wittman | 2001-2002 |
| Michael Tovani | 1999-2000 |
| Bill Massey | 1997-1998 |
| Ed Bergreen | 1995-1996 |
| Bill Massey | 1993-1994 |
| Bill Badstubner | 1991-1992 |
| Denny Parmer | 1989-1990 |
| Bud Waldo | 1987-1988 |
| Ken McDermott | 1985-1986 |
| Don Prestin | 1983-1984 |
| Larry Ford | 1981-1982 |
| Gail Rathbun | 1979-1980 |
| Ray Foreaker | 1976-1977 |
| Art Beer | 1974-1975 |
| Bill Cannam | 1972-1973 |
| James Carter | 1970-1971 |
| Charles Gabbert | 1966-1967 |
| James Shelton | 1962-1963 |
| Erik Peterson | 1978 |
| Sam Wertz | 1969 |
| Rex Cantrell | 1968 |
| Bob Boehm | 1965 |
| Del West | 1964 |